This was the first edition of the annual event that Ad Maiorem intends to hold in order to bring together all of us who collaborate, work and are part of this great family in a space for networking and celebration.
The Ad Maiorem Cocktail was held on December 17, 2021, at the Meliá Avenida América Hotel (Madrid), and was attended by our consultants and staff in Spain, Italy, the Netherlands and the United Kingdom. The event was marked by a dynamic in which we celebrated our corporate achievements, as well as the effort and dedication that we put into crystallizing each of our technological innovation projects worldwide.
Among the novelties of the event, some important initiatives for Ad Maiorem's international expansion process were announced, such as the implantation of the new office in Uruguay, the first Latin American destination that we have chosen to develop our corporate activities; and in the same vein, the implementation of the standards dictated by the ISO-9001: 2015 standard to ensure the quality of our processes.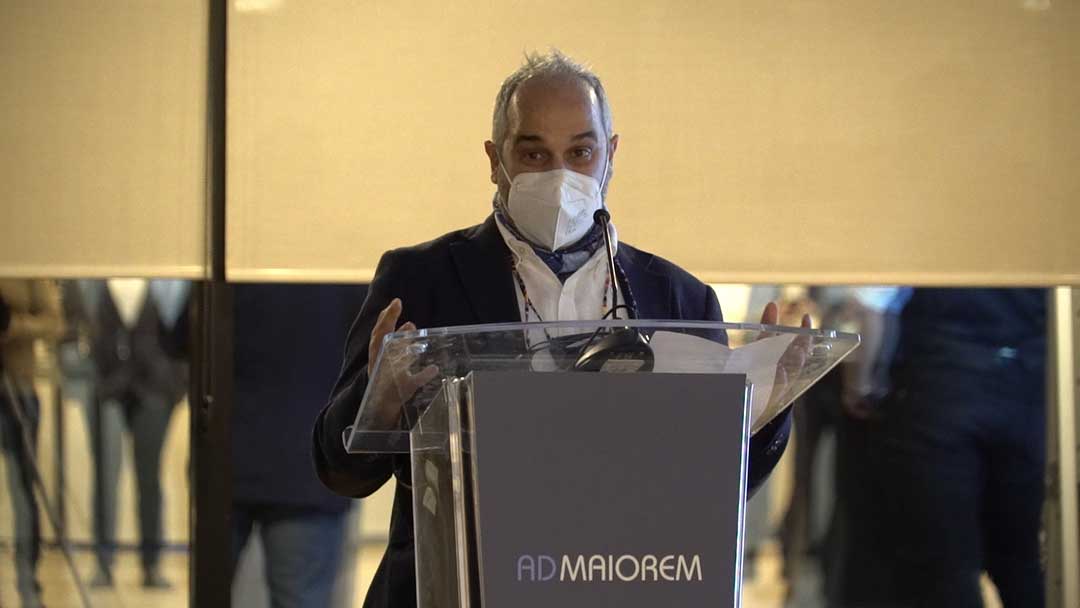 Francesco Cognata, CEO of the company, expressed the importance of the Ad Maiorem Cocktail: "We need an event like this because after two years in which we have had a lot of teleworking, people were at home, the important thing is that we see everyone. each other's faces and return to each other. we got together… it really has been an experience that we needed"..
We develop your capabilities in the most important technological innovation environments in the world
If you want to work on high impact technology projects, join Ad Maiorem.
We are looking for specialists in various engineering (aerospace, IT, transport, rail, industrial, telecommunications, among others), with experience in the development of Software, Hardware and Firmware, Quality assurance, and disruptive technologies such as Artificial Intelligence, Cybersecurity and/or Big Data.
We need talented people with a solid academic and values training who, in addition to working as a team, have the desire to constantly learn and contribute to the technological vision of our firm.
Would you like to join our team? Access more information by clicking here.